I haven't posted in a while, so I thought I'd share this amazing old post card that my google-searching dad found showcasing the woodshop in all its glory!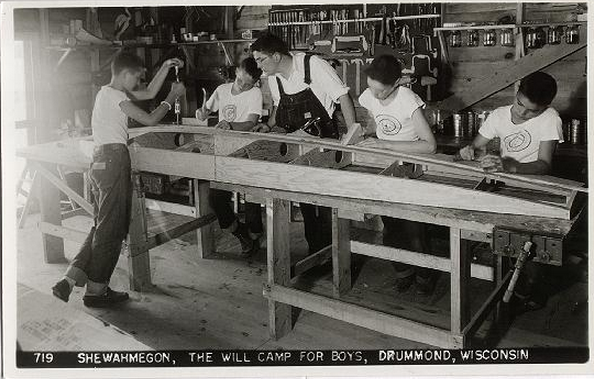 I went to Shewahmegon when it was a "private camp for boys," but I love the old "Will Camp for Boys" moniker!
I'll have to start scanning in my photos again, but I don't think I have any from the woodshop, as I was obviously too busy building regatta boats and rubber band guns!